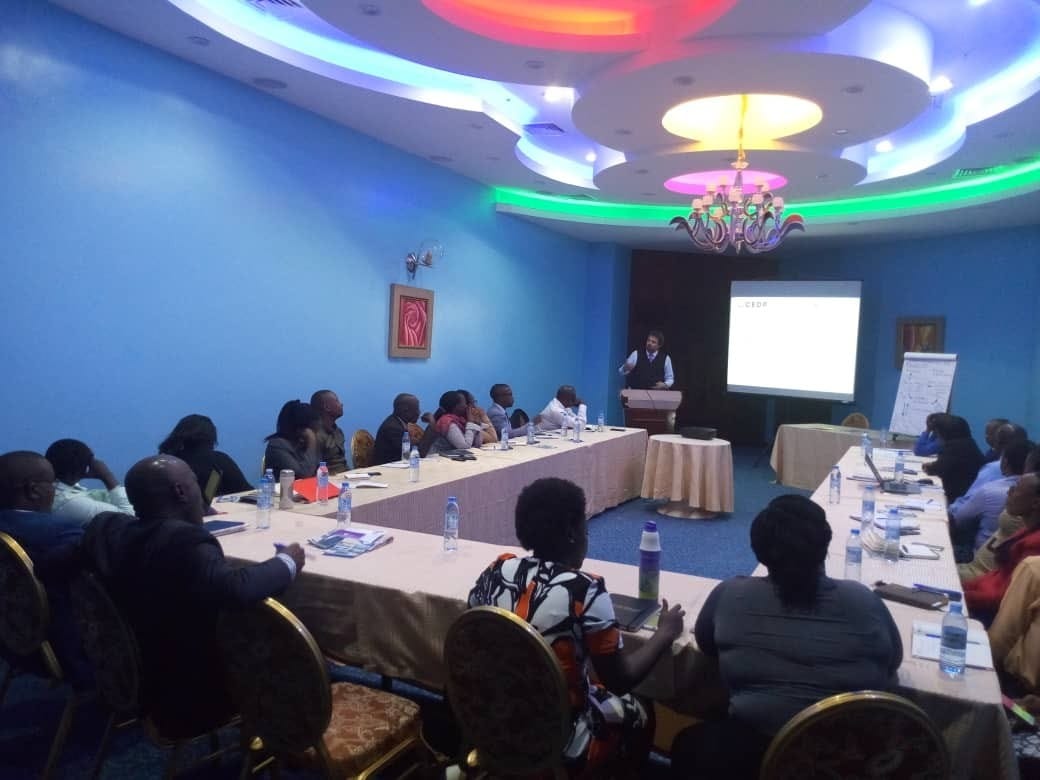 Competitiveness and Enterprise Development Project (CEDP), Uganda: RIA Phase II – RIA Training of Key Government Officials from MDAs of all Government Sectors
Provision of Training in Regulatory Impact Assessment to 150 Key Government Officials in Uganda. The entire project entailed: 1. Review and develop a RIA hand book. 2. Review and develop the RIA implementation framework, through a clear RIA implementation strategy aimed at the institutionalization of RIA practise in all Ministries, Departments and Agencies (MDAs). 3. Training of officials from the fourteen (14) sectors of the economy targeting the respective MDAs per sector.
The training aimed at developing the necessary skills for government officials to prepare a Regulatory Impact Assessment (RIA), and to be able to make a quality assessment of a RIA. This training targeted the learning experience through in-depth analysis and discussion of real case studies, from a constant dialogue with the trainer, Kees Jonkheer. As a final exercise, participants exercised in assessing the quality of real RIAs, followed by an in-depth review by the trainer.
In this training, participants have learnt key analytical steps in preparing RIA reports, including stakeholder consultations, institutional structures and challenges involved in achieving effective regulatory reform. They also examined how RIA is applied to economic, social and environmental regulation and explore ways to reduce compliance and administrative costs.